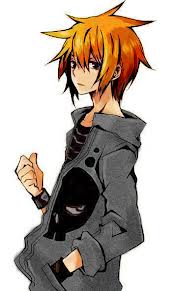 Hotaru Yuzuru is the
PHSGN
Team1's scout. He has ninja like skills.
Hotaru rarely talks. Hotaru has a crush on Alyssa Yayoi.
Personality
Edit
---
Hotaru has a layback personality
Apearance
Edit
---
don't feel like putting this just look at the damn photo.
---
Hotaru is skilled in many martial arts such as Kung Fu, Tae Kwon Doe, Judo.
Hotaru's skill with a sword is not matched by any other around his age.
Affiliations
Edit
---
P.H.S.G.N- He works for them
Alyssa Yayoi-He has a crush on her